'RuPaul's Drag Race All Stars 3' Episode 7 Betting Odds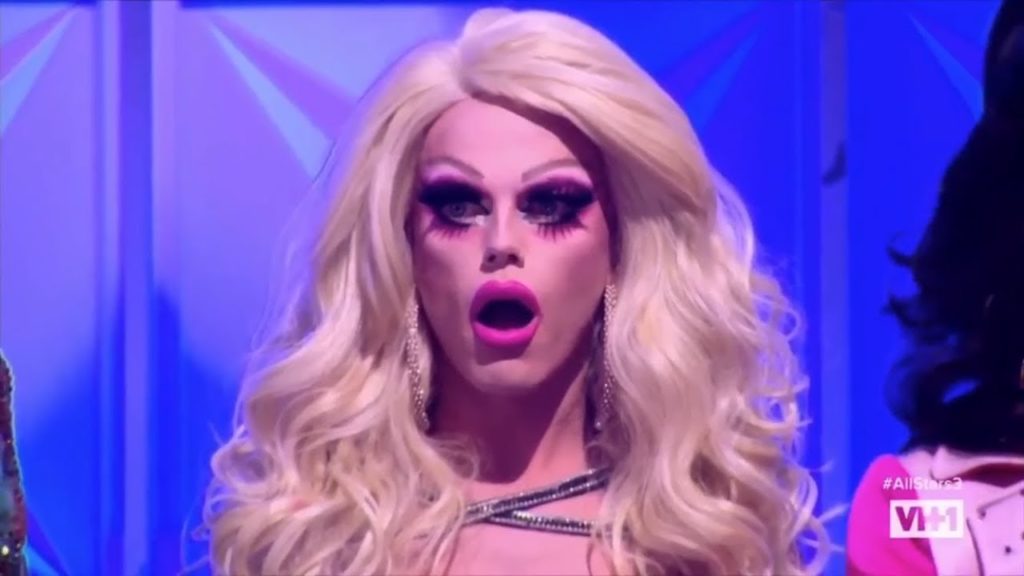 –RuPaul became a media sensation in the mid 1990s with the hit song 'Supermodel'.
– Since then RuPaul has become a fixture in American popular culture.
– Episode 7 of 'RuPaul's Drag Race All Stars' will air March 8, 2018 on VH1.
We'll check back in on 'RuPaul's Drag Race All Stars' and continue to do so every week for the rest of their season. It's good timing, since Episode 6 was considered one of the most most shocking in the history of the series. To throw in a pro wrestling slang term it was a major 'swerve' but more about that in a moment.
'RuPaul's Drag Race' is a reality show featuring drag queens. This may seem like a difficult challenge for the oddsmaker but it's not really. Setting odds on reality television is generally the same regardless of the specifics of the show. No matter the show, no matter the country I start setting odds on reality shows by doing research of the media coverage and previews. Once I get a handle on what the show is about I move on to the hardcore fans–every reality show has websites and forums where serious fans gather to handicap the event and share theories. Even the most obscure reality show has a few and any major network show has a bunch. Such is the case with 'RuPaul's Drag Race' so there's plenty of information to work with as I set numbers on the show. The show should attract an even larger audience this season as it moves from the Logo network to VH1.
The biggest problem handicapping and setting odds on 'RuPaul's Drag Race' is the downright incomprehensible rules. We'll get to that in a moment but first some background on the show's namesake. RuPaul became the 'King of Drag Queens' much in the same way that Jerry Lawler was the 'King of Memphis Wrestling' in the mid 1990's. Thanks to a massive hit song called 'Supermodel (You Better Work)' RuPaul became huge. The song may have given RuPaul–real name RuPaul Andre Charles–the opportunity but he definitely made the most of it. He was not only a great entertainer in drag but he was an interesting and likable presence as a man. One of the most likable things about RuPaul is his mellow attitude toward gender pronouns, which have become a cause celebre among the perpetually offended in the past few years. Here's RuPaul's take:
"You can call me he. You can call me she. You can call me Regis and Kathie Lee; I don't care! Just as long as you call me."
He's clearly comfortable in both gender roles and has appeared in movies and in other media both as a man and a woman. That's also the case in this series.
YOU CAN'T TELL THE PLAYERS (OR THE RULES) WITHOUT A SCORECARD
The 'elevator pitch' for the show is simple enough–RuPaul hosts a series featuring a variety of talent competitions in a search for 'America's next drag superstar'. It might not get the mainstream coverage of 'Dancing With the Stars' but has been a hit on its own terms. In now in it's tenth season it's the highest rated show in the history of the Logo TV network, has spawned several spin-offs and airs internationally. RuPaul has won an Emmy for his hosting performance and the show has a devoted fanbase that rivals many more 'mainstream' reality shows.
The rules are entertaining, but don't do any favors for oddsmaking. Here's an excerpt from the 'RuPaul's Drag Race' Wikipedia page that explain things better than I could:
RuPaul plays dual roles in the show. USA Today's Lifeline explains: "RuPaul the drag queen will be the final word in judging and eliminations, while RuPaul the man will offer guidance to contestants for each challenge."RuPaul's Drag Race uses progressive elimination to reduce the number of drag queens in the competition from the initial field of fourteen contestants (the maximum a season has started with) down to the final three, who will compete in the final challenge. Each episode (with the exception of the casting special, "recap" episode, and reunion special) follows a format consisting of a mini challenge, a main challenge, a runway walk (where the contestants model fashion on a runway, usually with a theme based on the main challenge), the judging panel, and the elimination of a contestant. There have been some exceptions to episodes, including double-elimination episodes, no-elimination episodes, and the disqualification of contestants.

Mini challenges:

In the mini challenge, each contestant is asked to perform a different task with varying requirements and time limitations. Certain mini challenges are repeated from season to season. For instance, the first mini challenge of the first six seasons is a photo shoot with the photographer Mike Ruiz that includes some kind of special twist (such as being doused with water while in full drag, having a high-powered fan turned on during the shoot, or being photographed while jumping on a trampoline). Another recurring mini challenge is dedicated to "reading," a drag term for making insulting observations about one's peers for comedic effect. The winner of a mini challenge is sometimes rewarded with some kind of advantage in the main challenge. Though most episodes have a mini challenge, select episodes do not and progress straight to the main challenge.

Main challenges:

The requirements of the main challenge vary across each episode, and can be individual or group challenges. The winner of the main challenge also receives a "special" prize for their win. In the past, challenge winners have been rewarded with prizes including custom designer clothing, vacations, cruises, and quality cosmetic items. The final main challenge of every season is where the contestants star in RuPaul's music video.

The goal of each main challenge involves a new theme and outcome. Contestants are often asked to design and construct a custom outfit, sometimes incorporating unconventional materials. Other challenges focus on the contestants' ability to present themselves on camera, perform with music, or perform humorously. Some challenges become a tradition across seasons.
SO WHAT HAPPENED IN EPISODE 6?
The big gimmick for Episode 6 was that all of the previously eliminated queens are brought back for the evening. The challenge is to write and perform original lyrics to audition for RuPaul's new 'supergroup', The Kitty Girls. The competition was between the queens still in the competition and the previously eliminated queens. Sounds simple enough, right? Not so fast. The idea is that judges will select the top two contestants from the current crop of queens. At this point, they'll select one of the current queens for elimination and bring one of the eliminated queens back to the competition. This stipulation was sure to shake things up but it didn't exactly work out the way the producers had intended.
When the smoke cleared, BenDeLaCreme and BeBe Zahara Benet are selected as the top two and charged with the task of eliminating a queen currently in the competition and selecting an eliminated contestant to return. They are given instructions to select one of the bottom three queens for elimination and to select an eliminated queen but with great power comes great responsibility. Benet and BenDeLaCreme will lip-sync against each other for the right to choose the winner and loser! The contest is joined and the two top queens lip-sync against each other to Deborah Cox's 'Nobody's Supposed To Be Here' with BenDeLaCreme emerging victorious. This is where it gets strange–BenDeLaCreme selects Morgan McMichaels to return and selects herself to be eliminated! Drag analysts have considered BenDeLaCreme as one of the main challengers to the All Star Season Three crown and that fact combined with McMichaels' status as the first queen eliminated this season make the decision one of the most shocking and controversial in the history of the series.
The discussion has now turned to the rationale behind BenDeLaCreme's controversial decision. She gave this cryptic explanation on Twitter earlier today:
If you don't like the rules, make your own. We create our own beauty. We define our own success. #teamdela4eva

— bendelacreme (@bendelacreme) March 2, 2018
This response to her comment could provide the best explanation:
Bendelacreme can serve GORGEOUS lewks and can compete without arguing with others😭😭😭 She is a good role model and SHE deserved better! 😭 She became a crownless queen! Won everyone's heart!!

— henny (@ajakawaii) March 2, 2018
Bustle Magazine put everything into perspective and their explanation is very convincing. No matter who emerges victorious from the remaining queens they'll remain in BenDeLaCreme's shadow:
It has to be said: DeLa is the best queen to compete in All Stars 3. Not only was she winningest queen this season, you could also make the case that she is the toughest competitor ever to appear on Drag Race, in any season, All Stars or not. She has set two records on the show that may never be broken. Firstly, she has the longest challenge-win streak of any queen to appear on the show, with four in a row. Secondly, she has more challenge wins than any other queen, at five.

To put that into perspective, she was on the show through Episode 6, which means that she won five out of those six weeks. In addition, she also won three different lip-sync battles this season, which was another stellar feat. Moreover, being such a competitive threat, any other queen would have been justified in sending her home given the opportunity. However, DeLa was never in the bottom. As a result, she was never at risk of going home until she decided it was her time to go.

So no, technically, BenDeLaCreme did not win RuPaul's Drag Race All Stars 3. However, given her dominance throughout the season, no matter who actually claims the crown, there will always be those who would say that BenDeLaCreme would have certainly won, had she stayed. She was friendly, hilarious, witty, kind, respectful, fun, and more. She was a favorite for many. So, though she may have quit, BenDeLaCreme is undoubtedly the winner of All Stars 3.
Here's the odds for the season winner and Episode 7 of 'RuPaul's Drag Race All Stars 3':
RUPAUL'S DRAG RACE ALL STARS 3 SEASON BETTING ODDS
TO WIN 'RUPAUL'S DRAG RACE ALL STARS 3'
Trixie Mattel: -170
Shangela: +150
BeBe Zahara Benet: +750
Kennedy Davenport: +1500
Morgan McMichaels: +1500
RUPAUL'S DRAG RACE ALL STARS 3 EPISODE 7 BETTING ODDS
WHO WILL BE ELIMINATED IN EPISODE 7 OF 'RUPAUL'S DRAG RACE ALL STARS 3'?
Morgan McMichaels: -135
Kennedy Davenport: +170
Shangela: +1000
BeBe Zahara Benet: +1000
No One Eliminated in Episode 7: +1500
Trixie Mattel: +5000
TO WIN MINI CHALLENGE IN EPISODE 7 OF 'RUPAUL'S DRAG RACE ALL STARS 3'?
No One Wins Mini Challenge in Episode 7 -250
Trixie Mattel: +500
Morgan McMichaels: +900
Kennedy Davenport: +900
Shangela: +1200
BeBe Zahara Benet: +1200
TO WIN MAIN CHALLENGE IN EPISODE 7 OF 'RUPAUL'S DRAG RACE ALL STARS 3'?
Trixie Mattel: -200
Shangela: +250
BeBe Zahara Benet: +700
No One Wins Main Challenge in Episode 7 +1500
Morgan McMichaels: +1500
Kennedy Davenport: +2000
TO WIN LIP SYNC IN EPISODE 7 OF 'RUPAUL'S DRAG RACE ALL STARS 3'?
Trixie Mattel: -135
Kennedy Davenport: +300
Shangela: +300
BeBe Zahara Benet: +1500
Morgan McMichaels: +1500
No One Wins Lip Sync in Episode 7: +1500
WILL ANY CONTESTANT QUIT THE COMPETITION?
Yes: +1250
No: -2500
WILL ANY CONTESTANT QUIT THE COMPETITION MID-SHOW?
Yes: +2500
No: -5000
'RUPAUL'S DRAG RACE ALL STARS 3' EPISODE 7 RATING AS REPORTED BY 'TV BY THE NUMBERS'?
Over 3.85: -130
Under 3.85: +110
'RUPAUL'S DRAG RACE ALL STARS 3' EPISODE 7 TOTAL VIEWERS AS REPORTED BY 'TV BY THE NUMBERS'?
Over 735,000: -150
Under 735,000: +130