NHL Hockey 2017-2018 Regular Season Individual Points Proposition Odds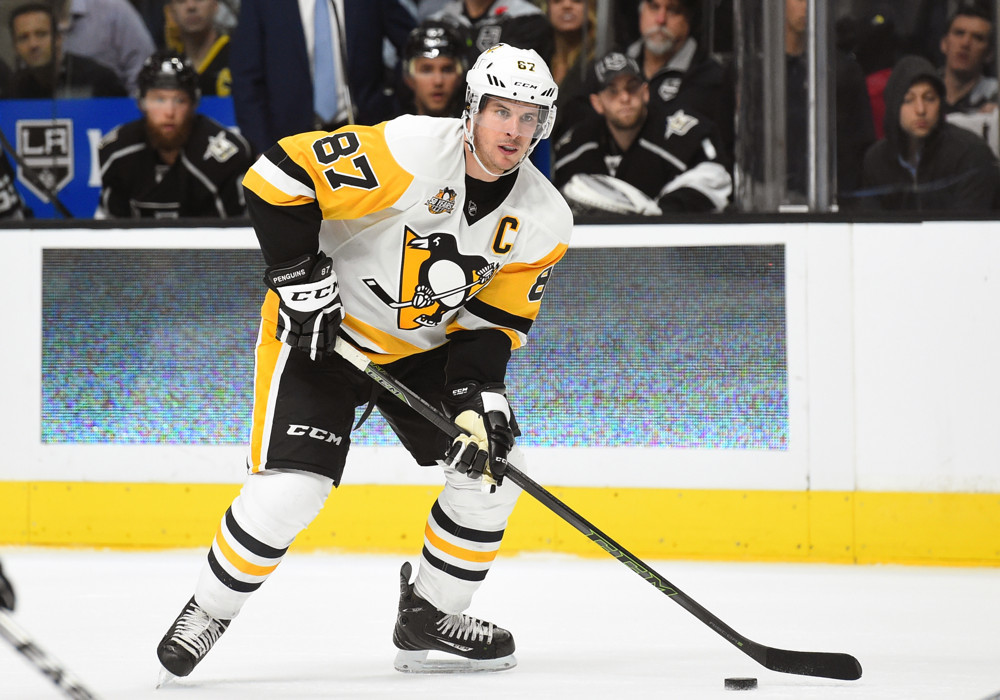 –The National Hockey League 2017-2018 regular season begins on October 4.
–The grueling 82 game regular season sets the stage for the Stanley Cup playoffs.
–The defending champion Pittsburgh Penguins are the favorite to win the 2017-2018 Stanley Cup.
Some players can do it all on offense–score goals and set them up. In terms of individual accolades, players receive one point for a goal and one point for an assist. A look at and near the top of the NHL points standings reveals a list of the best hockey players in the world. Connor McDavid led the league in points last year with 100–a sizable 11 point edge over co-runners up Patrick Kane and Sidney Crosby. If he does it again don't be surprised to see him taking home another Hart Memorial Trophy symbolic of the NHL's Most Valuable Player.
Here are our odds for the top point scorer during the 2017-2018 regular season along with some head to head matchups:
2017-2018 NHL STANLEY CUP INDIVIDUAL POINTS PROPOSITION ODDS
PLAYER TO HAVE THE MOST POINTS IN THE 2017-2018 NHL REGULAR SEASON
Connor McDavid: +300
Sidney Crosby: +600
Patrick Kane +950
Niklas Backstrom: +1250
Jamie Benn: +1500
Nikita Kucherov: +1500
Tyler Seguin: +1500
Yevgeni Malkin: +1500
Erik Karlsson: +1500
Vladimir Tarasenko: +2500
Mark Scheifele: +2500
Steven Stamkos: +2500
Auston Matthews: +2500
Alex Ovechkin: +2500
Joe Pavelski: +3500
Joe Thornton: +3500
Leon Draisaitl: +3500
Blake Wheeler: +3500
Brent Burns: +3500
Jack Eichel: +3500
Brad Marchand: +3500
Claude Giroux: +3500
Artemy Panarin: +3500
Jonathan Toews: +3500
Phil Kessel: +4500
Jakub Voracek: +4500
Anze Kopitar: +4500
Aleksander Barkov: +4500
Nikolaj Ehlers: +4500
Ryan Johansen: +5000
Evgeny Kuznetsov: +5000
Ryan Getzlaf: +5000
Johnny Gaudreau: +5000
John Tavares: +5000
William Nylander: +5000
Henrik Zetterberg: +5000
Mikael Granlund: +5000
Any other player: +7500
2017-2018 NHL REGULAR SEASON HEAD TO HEAD POINTS MATCHUPS
Connor McDavid: -250
Nicklas Backstrom: +210
Sidney Crosby: -210
Patrick Kane: +180
Conor McDavid: -210
Sidney Crosby: +180
Ryan Getzlaf: -120
Leon Draisaitl: +100
Jamie Benn: -130
Patrick Kane: +110
Patrick Kane: +130
Erik Karlsson: -150
Patrick Kane: -180
Niklas Backstrom: +150
Leon Draisaitl: -150
Ryan Johansen: +130
Leon Draisaitl: -170
Jack Eichel: +150
Erik Karlsson: -140
Auston Matthews: +120
Blake Wheeler: -130
Phil Kessel: +110
Sidney Crosby: -250
Nikita Kucherov: +210
Blake Wheeler: -130
Claude Giroux: +110
Tyler Seguin: +115
Nikita Kucherov: -135
Player with the most points (regular season goals plus assists) wins matchup. If either player in matchup is not on his team's opening game roster bet is 'no action'. Otherwise, all bets are action regardless of injuries, suspensions, etc.