MTV Movie and TV Awards 2017 Betting Odds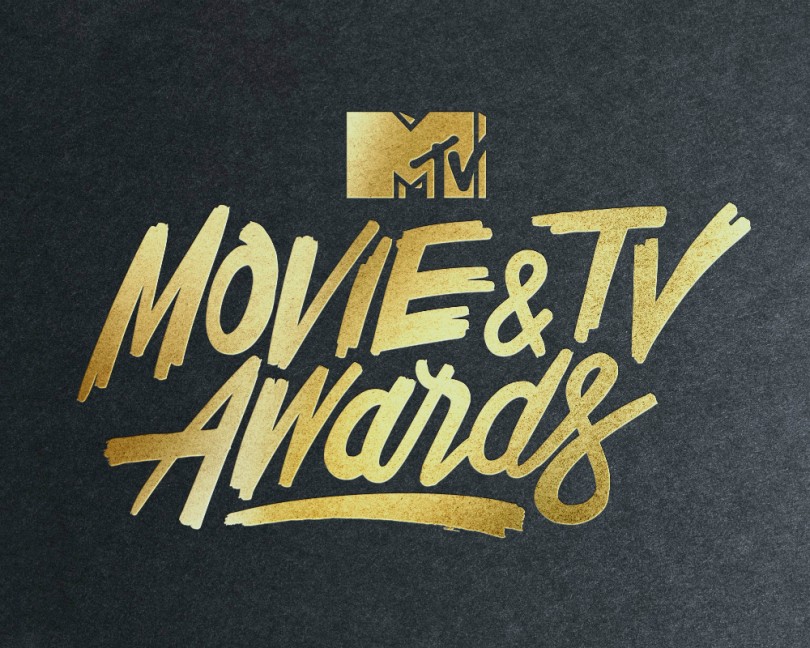 –MTV has combined their movie and TV awards for 2017
–They've also eliminated the 'actor' and 'actress' distinction.
–The MTV Movie and TV Awards will be held on May 7, 2017.
The MTV Movie and TV Awards was formerly known as the 'MTV Movie Awards' but it's been updated to include television shows. That's clearly a reflection of changing viewership trends and the high quality of many television programs. At some point, it'll be tough to make a distinction between the two once the analog broadcast industry dies off and all visual entertainment is available 'on demand'.
Last year's show was pre-taped but the MTV Movie and TV Awards will air live this year. It'll take place in Los Angeles with Adam DeVine hosting. The nominees for the Awards are chosen by MTV 'suits' with the winner determined by viewer voting. Viewers can vote daily though there's no transparency about the vote tabulation process. That always raises the concern that the outcome might be predetermined.
One interesting note about this year's MTV Movie and TV Awards–they've eliminated the term 'actress' from their categories. Men and women are both eligible for the 'Best Actor' categories. It'll be interesting to see how Hollywood responds to this change. On one hand, the change makes sense just like at some point the term 'comedienne' for 'female comedian' fell out of usage. On the other hand, actors–male and female–are a very egocentric sort. The change also means fewer awards to go around and that might become an issue.
Here's the official SPORTS BETTING EXPERTS odds for the MTV Movie and TV Awards:
MTV MOVIE AND TV AWARDS 2017 BETTING ODDS
MOVIE OF THE YEAR
Rogue One: A Star Wars Story: -130
Get Out: +300
Beauty and the Beast: +450
Logan: +600
The Edge of Seventeen: +750
BEST ACTOR IN A MOVIE
Hugh Jackman/Logan: -105
Emma Watson/Beauty and the Beast: +350
Hailee Steinfeld/The Edge of Seventeen: +550
Taraji P. Henson/Hidden Figures: +550
James McAvoy/Split: +750
Daniel Kaluuya/Get Out: +900
SHOW OF THE YEAR
Stranger Things: -120
Game of Thrones: +450
This Is Us: +600
Atlanta: +650
Pretty Little Liars: +650
Insecure: +750
BEST ACTOR IN A SHOW
Millie Bobby Brown/Stranger Things: -105
Emilia Clarke/Game of Thrones: +350
Donald Glover/Atlanta: +450
Mandy Moore/This Is Us: +650
Jeffrey Dean Morgan/The Walking Dead: +750
Gina Rodriguez/Jane the Virgin: +950
BEST COMEDIC PERFORMANCE
Will Arnett/The Lego Batman Movie: +150
Lil Rel Howery/Get Out: +250
Seth MacFarlane/Family Guy: +375
Adam Devine/Workaholics: +450
Ilana Glazer and Abbi Jacobson/Broad City: +450
BEST HERO
Felicity Jones/Rogue One: A Star Wars Story: +150
Millie Bobby Brown/Stranger Things: +350
Grant Gustin/The Flash: +350
Taraji P. Henson/Hidden Figures: +450
Mike Colter/Luke Cage: +650
Stephen Amell/Arrow: +900
BEST VILLAIN
Jeffrey Dean Morgan/The Walking Dead: -225
Jared Leto/Suicide Squad: +450
Allison Williams/Get Out: +535
Demogorgon/Stranger Things: +650
Wes Bentley/American Horror Story: Roanoke: +950
BEST DUO
Hugh Jackman and Dafne Keen/Logan: +110
Luke Evans and Josh Gad/Beauty and the Beast: +350
Brian Tyree Henry and Lakeith Stanfield/Atlanta: +450
Blake Shelton and Adam Levine/The Voice: +600
Daniel Kaluuya and Lil Rel Howery/Get Out: +750
Martha Stewart and Snoop Dogg/Martha and Snoop's Potluck Dinner Party: +750
BEST KISS
Emma Stone and Ryan Gosling/La La Land: -145
Ashton Sanders and Jharrel Jerome/Moonlight: +350
Emma Watson and Dan Stevens/Beauty and the Beast: +450
Zac Efron and Anna Kendrick/Mike and Dave Need Wedding Dates: +600
Taraji P. Henson and Terrence Howard/Empire: +750
BEST TEARJERKER
Hodor's Death/Game of Thrones: -200
Paula Loves Chiron/Moonlight: +450
Derek's Death/Grey's Anatomy: +450
Jack and Randall Karate/This Is Us: +650
Will Leaves Louisa/Me Before You: +900
BEST HOST
Ellen DeGeneres Show: -145
RuPaul's Drag Race: +350
Full Frontal with Samantha Bee: +450
Last Week Tonight with John Oliver: +600
Daily Show with Trevor Noah: +700
BEST REALITY COMPETITION SHOW
The Voice: -115
RuPaul's Drag Race: +250
The Bachelor: +450
Americas Got Talent: +650
MasterChef Junior: +750
BEST AMERICAN STORY
Moonlight: -120
Black-ish: +275
Jane the Virgin: +450
Transparent: +600
Fresh Off the Boat: +750
BEST DOCUMENTARY
O.J.: Made in America: -250
13th: +450
I Am Not Your Negro: +500
This Is Everything: Gigi Gorgeous: +650
Time: The Kalief Browder Story: +750
BEST FIGHT AGAINST THE SYSTEM
Hidden Figures: -130
Get Out: +275
Mr. Robot: +450
Luke Cage: +650
Loving: +750
NEXT GENERATION
Riz Ahmed: -110
Daniel Kaluuya: +250
Chrissy Metz: +450
Issa Rae: +600
Yara Shahidi: +750