'Dancing with the Stars' Season 25 Finale Second Night Betting Odds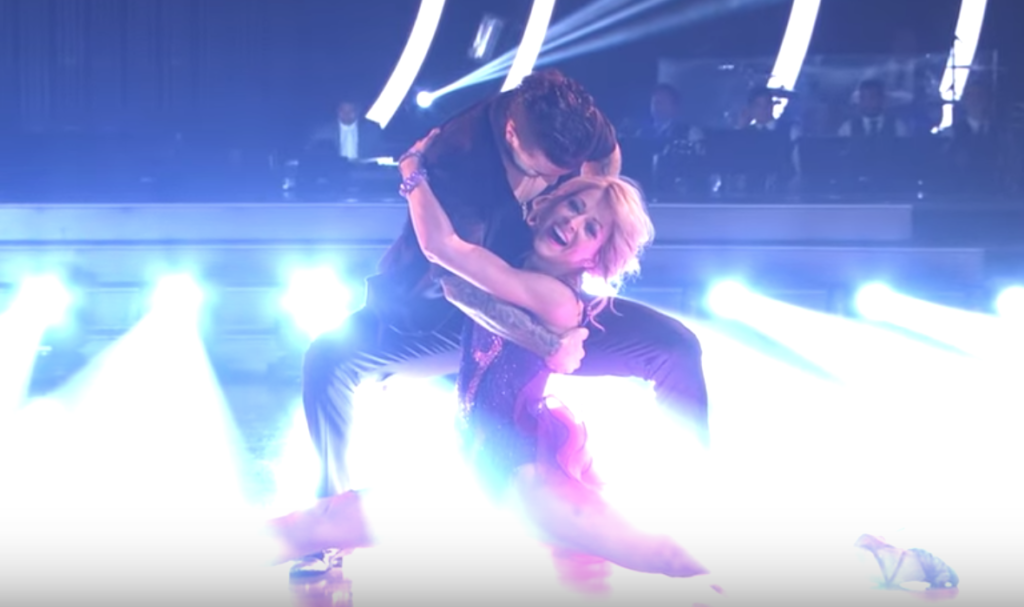 –This is the 25th season for ABC's reality show.
–NFL running back Rashad Jennings was the Season 24 winner.
–'Dancing With The Stars' Season Finale will air on November 20, 2017 at 8 PM Eastern. The announcement of the winner will air on November 21 at 9 PM Eastern.
The first night of the Season 25 finale of 'Dancing with the Stars' is in the books. Drew Scott was the only contestant eliminated in the first night of competition and credit where it's due–he really scrapped his way to the 'final four'. Early on, he was one of the worst contestants in the field and he looked to be an 'early out'. Instead, he kept getting better and turned in a very solid performance. Head judge Len Goodman went as far to call him the 'most improved dancer' of the season.
Frankie Muniz did nothing wrong as he put up a 36 but all that got him was a spot in the 'bottom two'. He lives to fight another day but he definitely looks to be qualitatively a cut below the top two dancers. Lindsey Stirling and Jordan Fisher are locked into an ersatz Ali-Frazier level battle. Try these numbers on for size: Stirling had two dances and two perfect scores. J-Fish also had two dances and two perfect scores. I've been big on Stirling since the first few weeks and I've made her a -150 favorite to hoist the mirror ball trophy with Fisher right behind at +100. I give Stirling the edge for two reasons:
SHE IMPROVED THROUGHOUT THE SEASON WHICH HISTORICALLY IS SOMETHING THAT THE 'DWTS' JUDGES REWARD: No slight against J-Fish here–he was good early on and is still good. The problem is that his early excellence gave him no where to go and no room for improvement.
STIRLING HAS A RIDICULOUSLY LARGE AND ENGAGED FANBASE: As in 10,032,200 YouTube followers as of Tuesday morning. J-Fish and Muniz definitely have their fans but there's no way they can match Stirling's fanbase. To put it into perspective–Stirling has more YouTube followers than the DWTS Semifinal show had total viewers (9.88 million). Stirling's top four YouTube videos in terms of popularity have been watched over a half a billion times (558 million or so). More perspective–the official trailer for 'Star Wars: The Last Jedi' has been watched 37 million times. Stirling has 15 videos that have more views than the freakin' trailer for the new 'Star Wars' movie. Still more perspective–you've probably heard of this little TV program called 'Game of Thrones'. The official GoT YouTube page has 2,863,000 followers and their most viewed video (the season 7 preview trailer) has just over 39 million views. And if you're wondering–Jordan Fisher has 24,396 YouTube followers. I couldn't find an official YouTube page for Frankie Muniz.
It's not easy to wrap your head around the level of Stirling's popularity. I hadn't heard of her before 'DWTS'. That's just the way things work in the highly fragmented media culture of the 21st century. So if Stirling and J-Fish drop identical perfect scores on the second night of the finale my money is on the girl with a fan base that makes the most popular TV show in the world's look paltry by comparison.
The four remaining contestants with their average score this season are as follows:
Jordan 'J-Fish' Fisher (27.7)
Lindsey Stirling (26.7)
Frankie Muniz (25.6)
The second night of the 'DWTS' Season 25 finale airs tonight (Tuesday, November 21 9 to 11 PM Eastern)
DANCING WITH THE STARS SEASON 25 BETTING ODDS UPDATED 11/21/17
TO WIN DANCING WITH THE STARS SEASON 25
Lindsey Stirling: -150
Jordan Fisher: +100
Frankie Muniz: +550
TO WIN DANCING WITH THE STARS SEASON 25
Jordan Fisher/Lindsey Sterling: -1250
Any other contestant: +2500
TO FINISH SECOND DANCING WITH THE STARS SEASON 25
Jordan Fisher: -135
Lindsey Stirling: +150
Frankie Muniz: +250
TO FINISH THIRD DANCING WITH THE STARS SEASON 25
Frankie Muniz: -750
Jordan Fisher: +450
Lindsey Stirling: +450
TV RATINGS PROPOSITION ODDS
TUESDAY NIGHT FINALE SHOW (11/21/17) KEY DEMO (18-49) RATINGS
Over 1.4: -120
Under 1.4: +100
TUESDAY NIGHT FINALE SHOW (11/21/17) KEY DEMO (18-49) SHARE
5: -250
Not 5: +210
TUESDAY NIGHT FINALE SHOW (11/21/17) TOTAL VIEWERS
Over 9.5 million: -125
Under 9.5 million: +105