'Dancing with the Stars' Season 25 Finale Betting Odds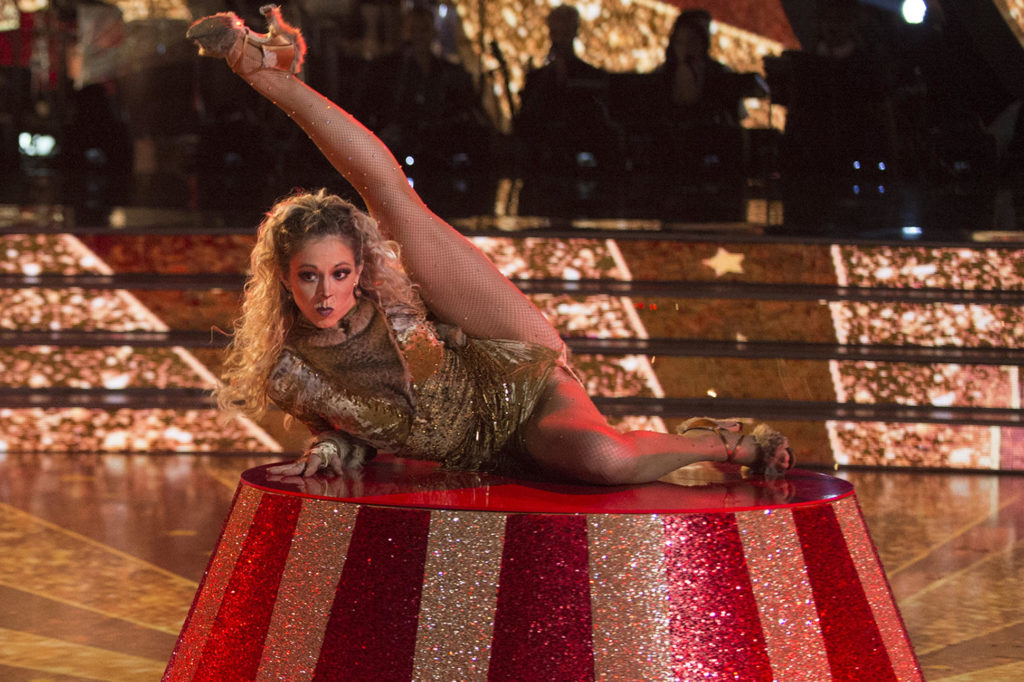 –This is the 25th season for ABC's reality show.
–NFL running back Rashad Jennings was the Season 24 winner.
–'Dancing With The Stars' Season Finale will air on November 20, 2017 at 8 PM Eastern. The announcement of the winner will air on November 21 at 9 PM Eastern.
The 'Final Four' of 'Dancing With The Stars' is set and nobody is really happy with it. It's definitely inexplicable but that's nothing new. We've already talked about the bizarre math that is characteristic of scoring on 'DWTS'. Were that not enough, its very common for there to be no correlation between the contestant eliminated (and 'at risk') and the scores. For example, in Week 8 we saw Terrell Owens be declared the 'last to be called safe' with the third highest score among the nine contestants.
The four remaining contestants with their average score this season are as follows:
Jordan 'J-Fish' Fisher (27.3)
Lindsey Stirling (26.2)
Frankie Muniz (25.2)
Drew Scott (23.2)
That means that Victoria Arlen was eliminated in the semifinals. On one hand, that's a seriously courageous performance culminated with an impressive–and better than expected–showing. On the other hand, Arlen had the fourth highest average score (24.9). It's hard to buy the 'fan voting' angle either–everyone loves Arlen. The scores make it all the more bizarre. In two dances on the Semifinal show Drew Scott scored a pair of 24's. Arlen scored a 27 and tied for the second highest score on the show with a 29. USA TODAY called Arlen's elimination 'shocking'. TVLine suggested that this was Arlen's 'best night' of the entire competition. Maybe the producers felt that the emotions of Arlen's elimination at this point would make for 'better television' than for her to fall short in the finals.
The Season 25 finals of 'Dancing with the Stars' will take place over two nights on Monday, November 20 (8 to 10 PM Eastern) and Tuesday, November 21 (9 to 11 PM Eastern).
DANCING WITH THE STARS SEASON 25 BETTING ODDS
TO WIN DANCING WITH THE STARS SEASON 25
Lindsey Stirling: +125
Jordan Fisher: +125
Frankie Muniz: +250
Drew Scott: +1200
TO WIN DANCING WITH THE STARS SEASON 25
Jordan Fisher/Lindsey Sterling: -750
Any other contestant: +600
TO FINISH SECOND DANCING WITH THE STARS SEASON 25
Lindsey Stirling: +150
Jordan Fisher: +150
Frankie Muniz: +200
Drew Scott: +750
TO FINISH THIRD DANCING WITH THE STARS SEASON 25
Frankie Muniz: +110
Drew Scott: +200
Jordan Fisher: +350
Lindsey Stirling: +350
TO FINISH FOURTH DANCING WITH THE STARS SEASON 25
Drew Scott: -150
Frankie Muniz: +215
Lindsey Stirling: +500
Jordan Fisher: +500
TV RATINGS PROPOSITION ODDS
MONDAY NIGHT FINALE SHOW (11/20/17) KEY DEMO (18-49) RATINGS
Over 1.7: -130
Under 1.7: +110
TUESDAY NIGHT FINALE SHOW (11/21/17) KEY DEMO (18-49) RATINGS
Over 1.4: -120
Under 1.4: +100
MONDAY NIGHT FINALE SHOW (11/20/17) KEY DEMO (18-49) SHARE
Over 6.5: -170
Under 6.5: +150
TUESDAY NIGHT FINALE SHOW (11/21/17) KEY DEMO (18-49) SHARE
5: -250
Not 5: +210
MONDAY NIGHT FINALE SHOW (11/20/17) TOTAL VIEWERS
Over 9.75 million: -145
Under 9.75 million: +125
TUESDAY NIGHT FINALE SHOW (11/21/17) TOTAL VIEWERS
Over 9.5 million: -125
Under 9.5 million: +105