'Dancing with the Stars' Season 24 Episode 5 Betting Odds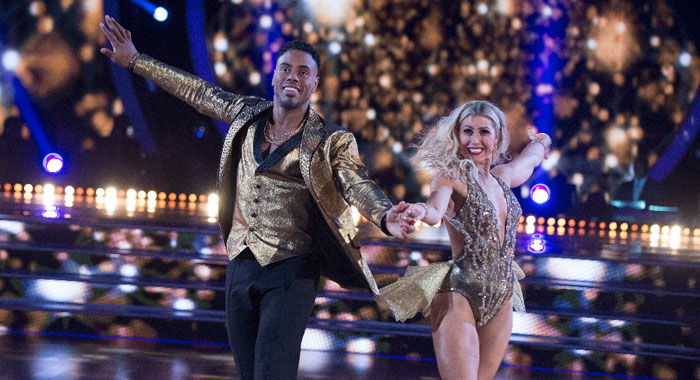 –This is the 24th season for ABC's reality show.
–Mr. T became the third 'casualty' of the season as he was eliminated in Week 4.
–'Dancing With The Stars Episode 5 airs on Monday, April 17 at 8:00 PM Eastern.
Nine competitors remain on Season 24 of 'Dancing with the Stars' as Week 4 results saw the likable but not particularly coordinated Mr. T eliminated. Mr. T was a favorite with the crowd but after a one week repreive due to Charo's dismissal his departure was a fait accompli. Mr. T showed consummate class as he left the show, simply noting that: ""I said I couldn't dance, but I tried." The Wrestlemania 1 headliner and partner Kym Herjavec turned in the lowest score of the night with a 28. It was actually the duo's best performance of the year and Mr. T will leave with an average score of 23.5 based on four dances.
Mr. T had been the favorite to be eliminated in Week Four priced at -155. He was also a -350 chalk to receive the judges' lowest score of the evening. The field should become even more competitive now after the departure of Mr. T, Charo and hapless Chris Kattan. One component that many armchair analysts of 'DWTS' overlook is that at some point the competition becomes less about intrinsic coordination or dancing skill and more about the ability to assimilate and become fluent in a new skill. That's one of the reason that there have been surprise successes by athletes throughout the run of the series including Season 2 runner up Jerry Rice, Season 3 winner Emmitt Smith and Season 4 winner Apolo Anton Ohno. They may have more physical coordination than many of their rival contestants but it's important to not overlook the fact that they're 'coachable'.
Simone Biles was once again the favorite for 'highest score' but finished second behind a surprisingly strong performance turned in by Rashad Jennings and Emma Slater. Jennings and Slater earned a 39 which included three perfect 10 scores–the first 10's awarded this season. Biles was a +100 favorite for 'Best Score' with Jennings as a fourth choice priced at +750. Biles is still very much 'in' the competition and is just fractionally off the 'Best Average Score' at 32.3 which is 0.2 points behind leader Rashad Jennings. What has become apparent is that she's not going to run away the competition as some had anticipated (and betting odds reflected) before the season began.
Worth noting that there's a lot of parity behind the two average score frontrunners. Heather Morris and partner Alen Berstein put up 35 points for the third best score after which only three points separated the next six contestants. I revised the odds for a 10 score downwards, primarily due to historical precedent. In Season 23 the first '10' scores were awarded in Week 4 and that streak continues this year. TV ratings didn't experience the 'bump' they have historically in Week Four and remained at 1.5 though the share of the show moved from 5 to 6 based on 10.14 million viewers.
Simone Biles remains the favorite to win 'Dancing With the Stars' Season 24 but another strong performance by Normani Kordei has moved her up from the #6 choice to win at +2500 all the way to second at +350. Simone Biles is now a +100 pick to win Season 24 followed by Normani Kordei (+350) Heather Morris (+450), Rashad Jennings (+750) and Nancy Kerrigan (+950).
WEEK FOUR DWTS SCORING CHARTS:
Rashad Jennings/Emma Slater: 39
Simone Biles/Sasha Farber: 36
Heather Morris/Alen Bersten: 35
Nancy Kerrigan/Artem Chigvinstev: 33
Bonner Bolton/Sharna Burgess: 32
Normani Kordei/Valentin Chmerkovskiy: 32
David Ross/Lindsay Arnold: 31
Nick Vitali/Peta Murgatroyd: 30
Erika Jayne/Gleb Savchenko: 30
Mr. T/Kym Herjavec: 28
Posted below you'll find a revised 'To Win Season 24' odds rundown along with the Week 4 prop bet odds. 'Dancing With The Stars' Season 24 Episode 5 airs at 8:00 PM EDT on Monday, April 17:
DANCING WITH THE STARS SEASON 24 BETTING ODDS
TO WIN DANCING WITH THE STARS SEASON 24
Simone Biles: +150
Rashad Jennings: +300
Normani Kordei: +350
Heather Morris: +350
Nancy Kerrigan: +1750
David Ross: +1750
Erika Jayne: +2500
Bonner Bolton: +3500
Nick Viall: +3500
DANCING WITH THE STARS WEEK 5 BETTING ODDS
TO BE ELIMINATED IN WEEK 5
Bonner Bolton: +150
Nick Viall: +250
No One: +450
Erika Jayne: +650
David Ross: +1500
Nancy Kerrigan: +1500
Rashad Jennings: +2150
Heather Morris: +2150
Normani Kordei: +2150
Simone Biles: +2150
JUDGES' HIGHEST SCORE
Rashad Jennings: +200
Simone Biles: +200
Normani Kordei: +350
Heather Morris: +350
Nancy Kerrigan: +1500
David Ross: +2500
Erika Jayne: +2500
Bonner Bolton: +4500
Nick Viall: +4500
JUDGES' LOWEST SCORE
Nick Viall: +150
Bonner Bolton: +150
Erika Jayne: +450
David Ross: +1250
Nancy Kerrigan: +1500
Normani Kordei: +2000
Heather Morris: +2000
Simone Biles: +2000
Rashad Jennings: +2000
NUMBER OF '10' SCORES TO BE AWARDED
0: +300
1-4: -275
5-9: +450
10+: +950
WEEK 5 KEY DEMO (18-49) RATINGS
Over 1.5: -120
Under 1.5: +100
WEEK 5 KEY DEMO (18-49) SHARE
Over 5.5: -120
Under 5.5: +100
WEEK 5 TOTAL VIEWERS
Over 9.5 million: -120
Under 9.5 million: +100