Billboard Music Awards 2018 Betting Odds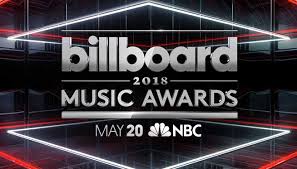 –The Billboard Music Awards are produced by the venerable music chart publication.
–The Billboard Music Awards recognize the most commercially successful artists in a variety of genres.
–The Billboard Music Awards will be held on May 20, 2018.
Billboard Magazine has been the 'go to' source for the music industry since the early 20th century but it's struggling to find a place in the digitally transformed business landscape of today. In the mid-1990s, Billboard enjoyed a circulation of over 40,000 per week but that number declined to 17,000 by 2016. In their 2017 Media Kit, Billboard claimed that their circulation had risen to 21,000 per week. The magazine has tried to remain relevant by adding metrics to measure the popularity of streaming video and the use of social media by artists but this has been of limited effectiveness. They're essentially in the same boat as the Grammy Awards–they're 'analog players in a digital world'. More significantly, they were one of the primary musical 'gatekeepers' of the analog era. One of the fundamental components of the digital transformation of the music industry has been the elimination of 'gatekeepers'. Fans have largely rejected 'intermediaries' to tell them what they're "supposed" to like and artists now have a level playing field on which to distribute their music and find an audience.
Not surprising that Billboard holds on to another relic of the analog entertainment industry–the awards show. The Billboard Music Awards dates back to 1990 and was held annually in December until 2006. After an abortive attempt to bring the awards back in 2008 they ended up being 'mothballed' by Billboard Magazine until 2011 when they were revived. Now airing in May, the Billboard Music Awards have been held annually since. Unlike the Grammy Awards which at least offers the veneer of some type of qualitative assessment of music the Billboard Music Awards are all commerce. Nominations are made based on album and digital songs sales, streaming, radio airplay, touring and social engagement. These measurements are tracked year-round by Billboard and its "data partners", including Nielsen Music and Next Big Sound.
In reality, its another opportunity for what approximates the 'mainstream' of music to pat each other on the back and pretend that everything is the way it used to be. You'll see the same names you do on the Grammy Awards which are for the most part the 'lowest common denominator' of popular music. There's some talent (eg: Adele) but you're not going to find anything that has even the appearance of raw emotion or intensity.
Below you'll find the official SPORTS BETTING EXPERTS proposition odds for the 2018 Billboard Music Awards. Awards are given in 48 categories but we've limited our pricing to the major ones:
BILLBOARD MUSIC AWARDS 2018 BETTING ODDS
TOP ARTIST
Bruno Mars: +150
Ed Sheeran: +275
Drake: +300
Taylor Swift: +450
Kendrick Lamar: +500
TOP NEW ARTIST
Cardi B: -125
Camilla Cabello: +300
Khalid: +500
21 Savage: +600
Kodak Black: +600
TOP FEMALE ARTIST
Taylor Swift: +120
Cardi B: +250
Camila Cabello: +350
Demi Lovato: +500
Halsey: +700
TOP MALE ARTIST
Ed Sheeran: +175
Bruno Mars: +250
Drake: +350
Kendrick Lamar: +350
Post Malone: +500
TOP DUO OR GROUP
Imagine Dragons: -115
The Chainsmokers: +350
Migos: +350
U2: +600
Coldplay: +600
TOP R&B ARTIST
Bruno Mars: -150
SZA: +450
Khalid: +450
Chris Brown: +600
The Weeknd: +600
TOP RAP ARTIST
Kendrick Lamar: +115
Drake: +250
Lil Uzi Vert: +500
Post Malone: +500
Migos: +500
TOP ROCK ARTIST
Imagine Dragons: -115
Portugal, The Man: +350
Tom Petty and the Heartbreakers: +450
Linkin Park: +450
Twenty One Pilots: +600
TOP COUNTRY ARTIST
Chris Stapleton: +150
Sam Hunt: +225
Kane Brown: +350
Luke Combs: +500
Thomas Rhett: +500
TOP HOT 100 SONG
Depacito (Luis Fonsi and Daddy Yankee feat. Justin Bieber): -145
That's What I Like (Bruno Mars): +400
Shape of You (Ed Sheeran): +400
Rock Star (Post Malone feat. 21 Savage): +650
Humble (Kendrick Lamar): +650
TOP BILLBOARD 200 ALBUM
Damn (Kendrick Lamar): +155
More Life (Drake): +300
Reputation (Taylor Swift): +300
Stoney (Post Malone): +450
Divide (Ed Sheeran): +450
TOP TOURING ARTIST
Bruno Mars: +150
U2: +300
Ed Sheeran: +300
Guns n Roses: +450
Coldplay: +450