89th Annual Academy Awards Proposition Betting Odds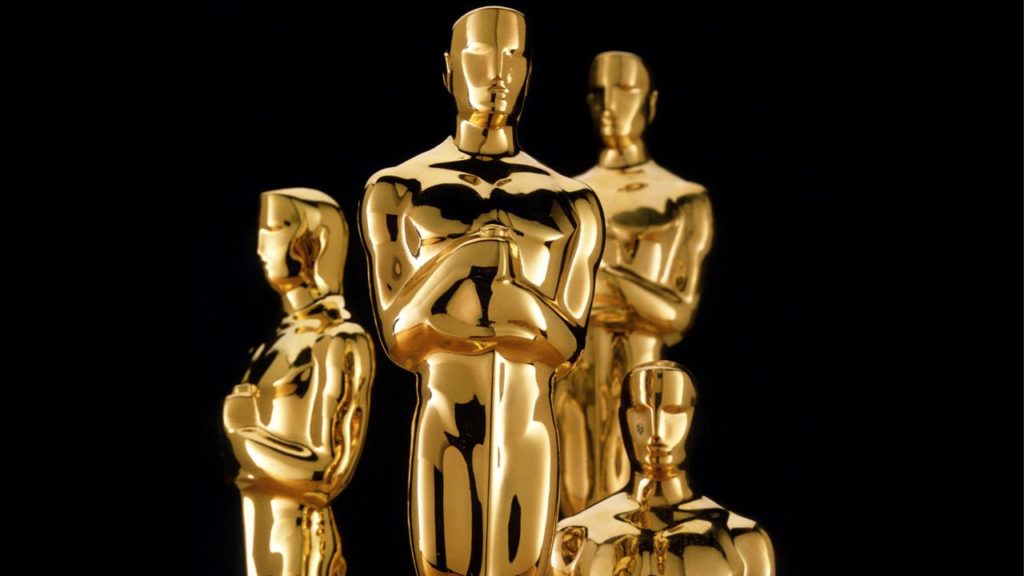 –The 89th Annual Academy Awards will be held on February 26, 2017.
– 'La La Land' is nominated for 14 Academy Awards equalling 'Titanic' and 'All About Eve' for most ever.
– The Oscars have a legacy of strange and unusual occurances.
Of the many fun and unique duties I have here at SPORTS BETTING EXPERTS there's a good chance that setting proposition odds on awards shows is my favorite. It's the 'perfect storm' of non-sports oddsmaking since it offers 'the best of both worlds'. For serious statistical analysis there's plenty of past performance data to work with to try and set odds on the winners of the awards themselves. This is particularly true with the Academy Awards since there's so much historical data and narrative to work with and 'the industry' is very self reverential and mindful of past precedent. For example, the only actor to ever win more than three Academy Awards is legitimate icon of Hollywood royalty Katherine Hepburn who won 'Best Actress' for 'Morning Glory' (1933), 'Guess Who's Coming to Dinner' (1967), 'The Lion in Winter' (1968) and 'On Golden Pond' (1981)'. The only other actor win three 'Best Actor' level awards is Daniel Day Lewis for 'My Left Foot' (1989), 'There Will Be Blood' (2007) and 'Lincoln' (2012). There are four other three time acting award winners–Meryl Streep, Jack Nicholson, Ingrid Bergman and Walter Brennan–but each had at least one 'Best Supporting' award in that mix. In fact, all three of Brennan's awards came in the 'Best Supporting Actor' category in the early days of the Academy Awards.
The Academy's obsession with history has served to make two acting award wins something of a 'glass ceiling'. It'll take something pretty special for the Academy to give out award #3 to an actor and even more so to get three 'Best Actor/Actress' awards. Just look at some of the two time winners–you'll see the 'pound for pound' elite of Hollywood past and present including Bette Davis, Marlon Brando, Robert De Niro, Dustin Hoffman, Denzel Washington, Gary Cooper, Elizabeth Taylor, Gene Hackman, Tom Hanks and Sean Penn among others. All told, there are forty actors with two or more Academy Awards in the acting categories. To give you some idea of how high they've set the bar for a third acting award consider that Tom Hanks has had two shots at his third receiving a 'Best Actor' nomination for 'Saving Private Ryan' and 'Cast Away' (2000). Hanks lost to Roberto Benigni for 'Life Is Beautiful' in 1998 and Russell Crowe for 'Gladiator' in 2000. His performance in 'Saving Private Ryan' is pretty damn good and if that's *still* not enough for the Academy to pull the trigger on Oscar #3 it's hard to figure out what is.
NEVER A DULL MOMENT AT THE ACADEMY AWARDS
The other component of Academy Awards handicapping is the proposition bets. This is the fun part and there's plenty of historical precedent to underscore the fact that strange things are always happening at the Academy Awards. There's been countless self indulgent and overly long acceptance speeches punctuated by a couple of winners who said simply 'Thank You' including the legendary Alfred Hitchcock. There's been winners that have refused to accept their awards for one reason or another. The most famous Oscar 'refusal' was Marlon Brando's 'Best Actor' award for "The Godfather" in 1973. Brando sent a young Native American woman named Sacheen Littlefeather to read a 'prepared statement' in his stead. Another big name actor to refuse their award–George C. Scott in 1970 who refused his 'Best Actor' award for 'Patton'. Scott's refusal had more to do with the concept of the Awards themselves rather than a political stand but the Academy got the message and never nominated him again. In a more lighthearted moment, a streaker interrupted the 1974 Academy Awards and cool as a cucumber David Niven handled it with more poise than humanly possible.
This will be the first list of 89th Annual Academy Awards proposition betting odds. Look for another in the week prior to the awards ceremony:
89TH ANNUAL ACADEMY AWARDS PROPOSITION BETTING ODDS
Last Person shown on screen during the annual 'In Memoriam' Tribute:
Debbie Reynolds: +300
Mary Tyler Moore: +750
Carrie Fisher: +900
Gene Wilder: +950
Prince: +950
Garry Marshall: +950
Leonard Cohen: +950
Robert Vaughn: +1500
George Kennedy: +2000
Michael Cimino: +2750
Andrzej Wajda: +2750
Zsa Zsa Gabor: +3100
Florence Henderson: +3200
Doris Roberts: +3300
Tony Burton: +3300
George Michael: +3500
Charmian Carr: +4000
Burt Kwouk: +4000
Herschell Gordon Lewis: +5000
Bud Spencer: +5000
Abbas Kiarostami: +5000
Paul Cox: +10000
Anton Yelchin: +10000
Malik Taylor: +10000
Alan Thicke: +10000
Gary Shandling: +10000
Madeleine LeBeau: +15000
Pete Burns: +15000
Will an African American actor/actress win one of the four acting awards?
Yes: -1500
No: +750
Will the same movie win the 'Best Actor' and 'Best Picture' Oscars?
Yes: +750
No: -1500
Will the same movie win both 'Best Supporting Actress' and 'Best Picture' Oscars?
Yes: +1250
No: -2500
Will the same movie win both 'Best Director' and 'Best Picture' Oscars?
Yes: -300
No: +250
How many Academy Awards will 'Rogue One: A Star Wars Story' win?
Over 0.5: +200
Under 0.5: -250
How many Academy Awards will 'Rogue One: A Star Wars Story' win?
Over 1.5: +500
Under 1.5: -750
Which film will win the most Oscars?
Moonlight: -250
Manchester by the Sea: +210
Who will make the longest acceptance speech?
Best Actress Winner: -150
Best Actor Winner: +120
Who will make the longest acceptance speech?
Best Supporting Actress Winner: +110
Best Supporting Actor Winner: -130
Will any nominee, winner or presenter take a selfie on stage?
Yes: -150
No: +130
Number of Oscar winners to refer to Donald Trump in their acceptance speech?
Over 2.5: +110
Under 2.5: -130
Number of '2016 was terrible' jokes/comments from presenters, nominees, winners or host?
Over 3.5: +110
Under 3.5: -130
Number of Oscar winners to pull out notes for their acceptance speech?
Over 1.5: -120
Under 1.5: +100
Number of Oscar winners to exclaim that they 'didn't expect to win' in their acceptance speech?
Over 1.5: +120
Under 1.5: -140
Number of Oscar winners to be 'bleeped' in their acceptance speech?
Over 1.5: +130
Under 1.5: -150
Number of social issues/charitable causes mentioned by presenters, nominees, winners or host?
Over 3.5: -120
Under 3.5: +100
Number of acceptance speeches cut off by 'the music'?
Over 9.5: +130
Under 9.5: -150
Number of winners that thank 'God' in their acceptance speech?
Over 2.5: -125
Under 2.5: +105
Number of winners that thank their family or specific family members in their acceptance speech?
Over 9.5: -150
Under 9.5: +130
Number of winners that walk the wrong way as they head offstage?
Over 4.5: +130
Under 4.5: -150
Number of times that a presenter, host, nominee or winner mentions Leonardo DiCaprio on stage?
Over 2.5 +130
Under 2.5 -150
Number of times that a presenter, host, nominee or winner uses the word 'diversity' on stage?
Over 3.5 -150
Under 3.5 +130
Will any presenter, host, nominee or winner fall on stage?
Yes: +750
No: -1200
Will any presenter, host, nominee or winner appear on stage visibly intoxicated?
Yes: +300
No: -450
Will any presenter, host, nominee or winner reference the George and Amal Clooney twins on stage?
Yes: -150
No: +130
Will the Best Actress winner cry during her acceptance speech?
Yes: -450
No: +375
Will the Best Actor winner cry during his acceptance speech?
Yes: +150
No: -180
Will any Academy Award winner say nothing other than 'Thank you' for his/her acceptance speech?
Yes: +900
No: -1200
Will any category produce a 'tie' for the Academy Award?
Yes: +4500
No: -6000
Which winner will make the longest acceptance speech?
Best Supporting Actor Winner: -130
Best Supporting Actress Winner: +110
Which winner will make the longest acceptance speech?
Best Actor Winner: -150
Best Director Winner: +130
Will any of the acting award winners thank 'Mom and/or Dad' in their acceptance speech?
Yes: -170
No: +150
Will a presenter mispronounce the name of a nominee or winner?
Yes: -180
No: +150
Will anyone refuse to accept their award for political or protest reasons?
Yes: +2100
No: +3500
How many people will watch the 2017 Academy Awards TV broadcast?
Over 34.5 million: -130
Under 34.5 million +110
What will be the 2017 Academy Awards TV broadcast key demo rating? (Adults 18-49)
Over 10.5: -110
Under 10.5 -110
Will any winner drop their Oscar trophy on stage?
Yes: +2100
No: -1800
Will host Jimmy Kimmel make the first 'Donald Trump' joke of the evening?
Yes: -210
No: +180
Will someone speaking on stage refer to Meryl Streep as 'the greatest actor/actress of our time'?
Yes: -170
No: +150
Will Roman Polanski be in attendance at the 2017 Academy Awards ceremony?
Yes: +7500
No: -15000
Will any Academy Award winner swear during their acceptance speech (accidentally or not)?
Yes: +110
No: -130
Will a montage of scenes from classic movies be shown during the 2017 Academy Award broadcast?
Yes: -130
No: +110
Will Jimmy Kimmel reference 2016 Academy Award broadcast host Chris Rock?
Yes: -130
No: +110