2018 Tony Awards Betting Odds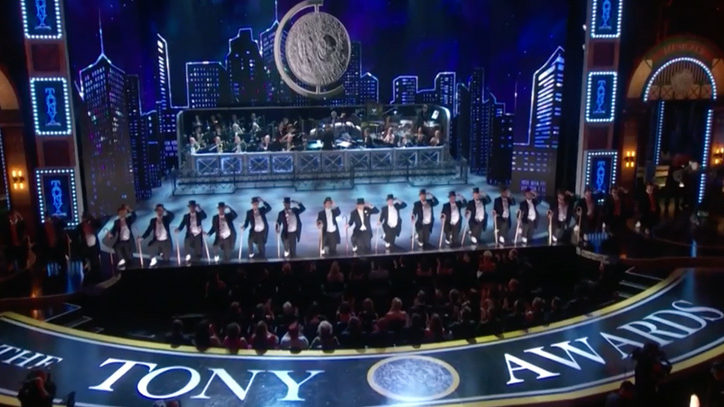 –The Tony Award recognizes excellence in live Broadway theater
–Nominations for the 72nd Tony Awards were announced on May 1.
–The Tony Awards ceremony will be broadcast by CBS on June 10.
The Tony Awards began on April 6, 1947 and despite the growth of countless other forms of entertainment continue to be relevant today. The 'official' name is the 'Antoinette Perry Award for Excellence in Broadway Theatre' but since that doesn't exactly roll off the tongue the name was quickly shortened to 'Tony Awards'. The award is named after Broadway actress/director/producer Antoinette Perry who died in 1946. She was also the co-founder of the American Theatre Wing which is essentially the live drama equivalent to the Academy of Motion Picture Arts and Science and the organization that presents the Tony Awards. Ms. Perry was reportedly nicknamed 'Tony' which makes the shortened version of the award highly logical. The 'Tony' nickname dates back to the first awards presentation and is credited to Warner Brothers story editor Jacob Wilk. According to history, it was a complete ad-lib he made while giving out one of the inaugural awards and the name stuck.
The first few years the American Theatre Wing gave out useful stuff instead of an award. In the first two years of the Tony Awards the prizes were a scroll, cigarette lighter and articles of jewelry such as 14-carat gold compacts and bracelets for the women, and money clips for the men. The award itself was first used in 1949 and the official Tony Awards website provides this background:
In 1949 the designers' union, United Scenic Artists, sponsored a contest for a suitable model for the award. The winning entry, a disk-shaped medallion designed by Herman Rosse, depicted the masks of comedy and tragedy on one side and the profile of Antoinette Perry on the other. The medallion was initiated that year at the third annual dinner. It continues to be the official Tony Award.

Since 1967 the medallion has been mounted on a black pedestal with a curved armature. After the ceremony, each award is numbered for tracking purposes and engraved with the winner's name.
The addition of the pedestal was supposedly done to give the award more 'heft' as some had suggested that it compared unfavorably to the Oscars in this regard.
Our view of the Tony Awards? It's another betting opportunity. You can watch the Tony Awards June 10 on CBS:
2018 TONY AWARDS BETTING ODDS
TO WIN THE TONY AWARD FOR 'BEST MUSICAL'
The Band's Visit: -950
Mean Girls: +750
SpongeBob SquarePants: +750
Frozen: +750
TO WIN THE TONY AWARD FOR 'BEST PLAY'
Harry Potter and the Cursed Child: -750
The Children: +900
Farinelli and the King: +900
Junk: +1150
Latin History for Morons: +1150
TO WIN THE TONY AWARD FOR 'BEST MUSICAL REVIVAL'
My Fair Lady: -500
Carousel: +300
Once On This Island: +450
TO WIN THE TONY AWARD FOR 'BEST PLAY REVIVAL'
Angels in America: -300
The Iceman Cometh: +500
Lobby Hero: +500
Travesties: +1000
Three Tall Women: +1000
TO WIN THE TONY AWARD FOR 'BEST ACTRESS IN A MUSICAL'
Katrina Lenk/The Band's Visit: -300
Jessie Mueller/Carousel: +500
Lauren Ambrose/My Fair Lady: +750
Hailey Kilgore/Once on This Island: +1200
LaChanze/Summer: The Donna Summer Musical: +1200
Taylor Louderman/Mean Girls: +1500
TO WIN THE TONY AWARD FOR 'BEST ACTOR IN A MUSICAL'
Tony Shalhoub/The Band's Visit: +125
Joshua Henry/Carousel: +175
Ethan Slater/SpongeBob SquarePants: +350
Harry Hadden-Patton/My Fair Lady: +350
TO WIN THE TONY AWARD FOR 'BEST ACTRESS IN A PLAY'
Glenda Jackson/Three Tall Women: -1200
Lauren Ridloff/Children of a Lesser God: +500
Condola Rashad/Saint Joan: +1000
Amy Schumer/Meteor Shower: +1250
TO WIN THE TONY AWARD FOR 'BEST ACTOR IN A PLAY'
Andrew Garfield/Angels in America: -450
Denzel Washington/The Iceman Cometh: +750
Jamie Parker/Harry Potter and the Cursed Child: +750
Mark Rylance/Farinelli and the King: +750
Tom Hollander/Travesties: +1000
TO WIN THE TONY AWARD FOR 'BEST FEATURED ACTRESS IN A MUSICAL'
Lindsay Mendez/Carousel: -400
Ashley Park/Mean Girls: +350
Diana Rigg/My Fair Lady: +1000
Renee Fleming/Carousel: +1200
Ariana DeBose/Summer: The Donna Summer Musical: +1500
TO WIN THE TONY AWARD FOR 'BEST FEATURED ACTOR IN A MUSICAL'
Norbert Leo Butz/My Fair Lady: -300
Ari'el Satchel/The Band's Visit: +550
Gavin Lee/SpongeBob SquarePants: +600
Grey Henson/Mean Girls: +750
Alexander Gemignani/Carousel: +1000
TO WIN THE TONY AWARD FOR 'BEST FEATURED ACTRESS IN A PLAY'
Denise Gough/Angels in America: -300
Noma Dumezweni/Harry Potter and the Cursed Child: +450
Laurie Metcalf/Three Tall Women: +600
Susan Brown/Angels in America: +750
Deborah Findlay/The Children: +1500
TO WIN THE TONY AWARD FOR 'BEST FEATURED ACTOR IN A PLAY'
Nathan Lane/Angels in America: -500
Anthony Boyle/Harry Potter and the Cursed Child: +250
David Morse/The Iceman Cometh: +600
Michael Cera/Lobby Hero: +750
Brian Tyree Henry/Lobby Hero: +500