2018 ESPY Awards Betting Odds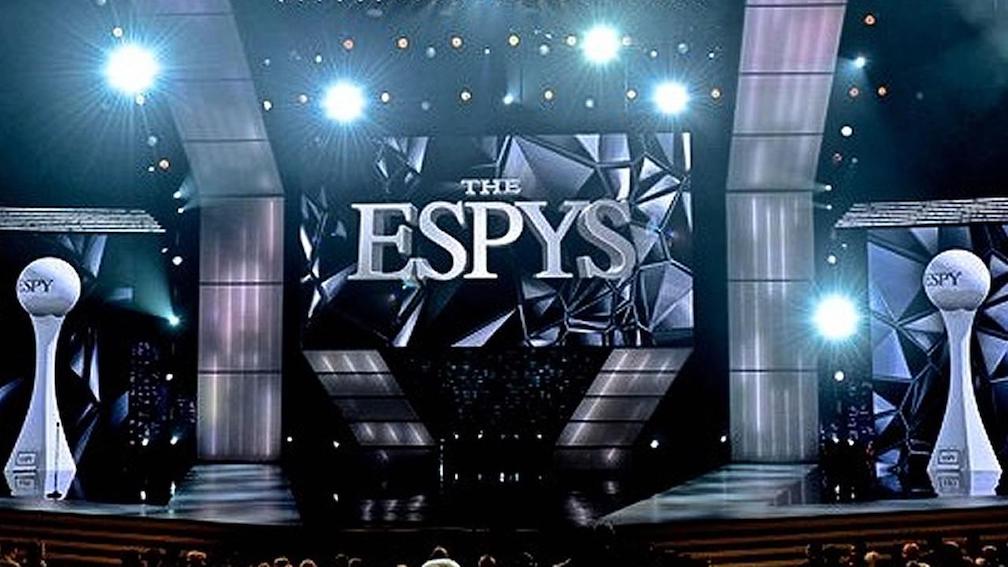 –This is the 26th Annual ESPY Awards honoring 'Excellence in Sports Performance Yearly'. The show moved from ESPN to ABC in 2015.
–The 2018 ESPY Awards will be hosted by Danica Patrick and take place on July 18, 2018 at the Microsoft Theater in Los Angeles.
–Tiger Woods is the all time top ESPY Awards winner with 21 awards.
The 2018 ESPY Awards will be the 26th annual edition of the sports award show that began on ESPN and is now televised on ABC. The ESPY's began in 1993 and the show's title is an acronym that represents 'Excellence in Sports Performance Yearly Award'. The award categories are now pretty tame though the show's history is littered with discontinued categories that were clearly an attempt to appeal to some demographic or another. These include the 'Outstanding Performance by an Athlete in Entertainment', 'Outstanding Performance by a Sports Personality in a Commercial', 'Best Action Sports Athlete', 'Best Outdoor Sportsman', 'Best Female Soccer Player' so on an so forth.
Despite a selection process that is based on fan voting if you expect these awards to be called 'right down the middle' you are in for a disappointment. Like everything else that ESPN does, the nominations and award winners are driven first and foremost by the network's promotional needs. The awards may be on ABC now but this dynamic is still the same. It's the same reason that during the 2018 Stanley Cup Playoffs the main page story on ESPN was frequently the WNBA (and even the WNBA draft). You can expect the winners to be a mix of players from ESPN's broadcasting partners (eg: the NBA, NFL) along with some politically correct choices to demonstrate the network's progressive credentials. Alex Ovechkin has a compelling case for being named the 'Best Male Athlete' but since the NHL doesn't have any financial affiliation with ESPN/ABC you can forget about it happening. This is nothing new, of course, and ESPN has every right to choose self promotion over any other interest. The big surprise is that they can still go with the subterfuge that they're the 'news outlet of record' in the sports world when they've got as much legitimacy as the WWE Hall of Fame.
In any case, here's the official SPORTS BETTING EXPERT betting odds for the 2018 ESPY Awards:
2018 ESPY AWARDS BETTING ODDS
TO WIN THE 2018 ESPY AWARD FOR 'BEST MALE ATHLETE'?
Tom Brady: -200
Alex Ovechkin: +175
James Hardin: +500
Jose Altuve: +1500
TO WIN THE 2018 ESPY AWARD FOR 'BEST FEMALE ATHLETE'?
Chloe Kim: -350
Mikaela Shiffrin: +350
Sylvia Fowles: +500
Julie Ertz: +1000
TO WIN THE 2018 ESPY AWARD FOR 'BEST CHAMPIONSHIP PERFORMANCE'?
Kevin Durant: -300
Nick Foles: +300
George Springer: +600
Donte DiVincenzo: +750
TO WIN THE 2018 ESPY AWARD FOR 'BEST BREAKTHROUGH ATHLETE'?
Sloan Stephens: -135
Ben Simmons: +150
Alvin Kamara: +500
Donovan Mitchell: +750
TO WIN THE 2018 ESPY AWARD FOR 'BEST COLLEGE ATHLETE'?
Katie Ledecky: -150
Baker Mayfield: +250
Aja Wilson: +350
Jalen Brunson: +600
TO WIN THE 2018 ESPY AWARD FOR 'BEST GAME'?
US Olympics Women's Hockey (USA beats Canada): -180
World Series Game 5: (Houston Astros beat Los Angeles Dodgers): +175
Rose Bowl: (Georgia Bulldogs beat Oklahoma Sooners): +300
TO WIN THE 2018 ESPY AWARD FOR 'BEST TEAM'?
Golden State Warriors: +100
US Women's Ice Hockey: +450
Philadelphia Eagles: +600
Washington Capitals: +600
Houston Astros; +750
Villanova Wildcats: +750
Notre Dame Fighting Irish: +1500