2017 Emmy Award Nomination Odds Drama Series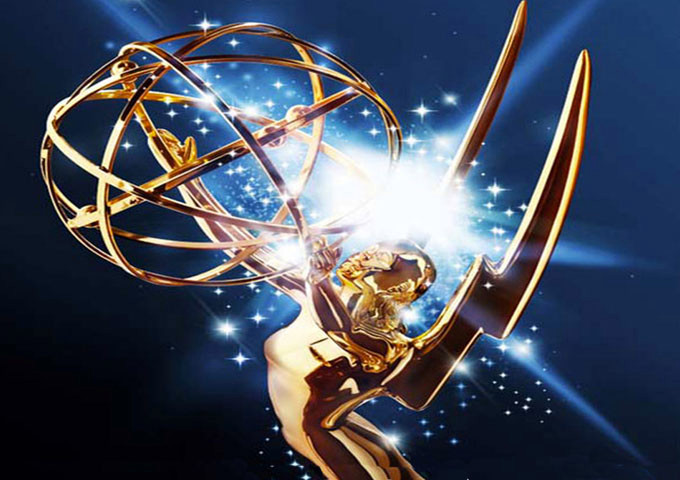 –The 2017 Emmy Awards will be held on September 17, 2017
–Stephen Colbert will host the Emmy Awards broadcast.
–Nominations will be announced on July 13, 2017.
We've been talking up the high quality of television programming circa 2017 in our previous two articles. The 'drama series' category is where the qualitative excellence of today's television product is most evident. There's some excellent shows in the list below and due to Emmy rules they don't even include 'The Walking Dead' and 'Game of Thrones', two mega-hits that are as compelling as any recurring drama series in television history.
The drama categories have always been the most sought after Emmy Awards and that's more true today than ever. At one point, television work was considered the best career recourse for actors without the skill or good fortune to make it in 'feature films'. Judging from the serious A-listers nominated in this category including Academy Award winner Viola Davis, Kevin Spacey, Anthony Hopkins, Ray Liotta, F. Murray Abraham and the list goes on and on. A win in these categories means that you've beaten out some serious talent and to even be nominated against this competitive field will provide a huge career boost:
68TH PRIMETIME EMMY AWARD NOMINATIONS 2017 BETTING ODDS
TO BE NOMINATED FOR OUTSTANDING DRAMA SERIES
The Crown: +250
Stranger Things: +350
Better Call Saul: +450
Westworld: +450
The Americans: +450
House of Cards: +450
Homeland: +750
This Is Us: +750
Mr. Robot: +750
The Handmaid's Tale: +750
Sneaky Pete: +950
Orange is the New Black: +1750
The Leftovers: +1750
Empire: +1750
Legion: +1750
Narcos: +1750
The Good Fight: +1750
Underground: +2150
Ray Donovan: +2150
Billions: +2150
Z: The Beginning of Everything: +2150
American Gods: +2150
Goliath: +2150
Underground: +2150
Shades of Blue: +2150
The Path: +2150
Chance: +2150
Designated Survivor: +3500
Luke Cage: +3500
Bates Motel: +3500
Victoria: +3500
Rectify: +3500
The Man in the High Castle: +3500
Queen Sugar: +3500
Victoria: +3500
UnReal: +3500
Scandal: +3500
The Son: +3500
Penny Dreadful: +3500
Pitch: +3500
Masters of Sex: +3500
Berlin Station: +3500
The Get Down: +3500
Lethal Weapon: +3500
The Get Down: +3500
24: Legacy: +3500
Poldark: +3500
Mercy Street: +3500
TO BE NOMINATED FOR OUTSTANDING DRAMA ACTRESS
Claire Foy: +250
Viola Davis: +350
Robin Wright: +350
Keri Russell: +450
Evan Rachel Wood: +550
Claire Danes: +550
Thandie Newton: +650
Mandy Moore: +850
Elisabeth Moss: +850
Maya Rudolph: +850
Carrie Coon: +1750
Taraji P. Henson: +1750
Lizzy Caplan: +1750
Kerry Washington: +1750
Jennifer Lopez: +1750
Jenna Coleman: +1750
Christina Ricci: +1750
Shiri Appleby: +1750
Ruth Wilson: +1750
Eva Green: +1750
Rutina Wesley: +1750
Maria Bello: +2150
Michelle Monaghan: +2150
Hannah James: +3750
Mary Elizabeth Winstead: +3750
Michelle Dockery: +3750
Kylie Bunbury: +3750
Jurnee Smollett-Bell: +3750
Alexa Davalos: +3750
TO BE NOMINATED FOR OUTSTANDING DRAMA ACTOR
Kevin Spacey: +350
Rami Malek: +350
Bob Odenkirk: +350
Matthew Rhys: +350
Liev Schreiber: +650
Sterling K. Brown: +650
Anthony Hopkins: +650
Paul Giamatti: +750
Billy Bob Thornton: +750
Matt Smith: +1750
Milo Ventimiglia +1750
Dan Stevens: +1750
Freddie Highmore: +1750
Tom Hardy: +1750
Giovanni Ribisi: +1750
Justin Theroux: +1750
Wagner Moura: +1750
Kiefer Sutherland: +1750
Joseph Fiennes: +1750
Hugh Laurie: +1750
Aaron Paul: +1750
Hugh Dancy: +1750
Damian Lewis: +1750
Terrance Howard: +3750
Ray Liotta: +3750
Pierce Brosnan: +3750
Mike Colter: +3750
Dominic West: +3750
Michael Sheen: +3750
Aidan Turner: +3750
Aden Young: +3750
Clayne Crawford: +3750
David Hoflin: +3750
Ricky Whittle: +3750
Richard Armitage: +3750
Aldis Hodge: +3750
Corey Hawkins: +3750
TO BE NOMINATED FOR OUTSTANDING DRAMA SUPPORTING ACTRESS
Chrissy Metz: +250
Millie Bobby Brown: +250
Winona Ryder: +250
Maura Tierney: +450
Uzo Aduba: +450
Constance Zimmer: +550
Margo Martindale (The Americans): +650
Margo Martindale (Sneaky Pete): +750
Patricia Clarkson: +750
Samira Wiley (The Handmaid's Tale): +750
Vanessa Kirby: +1750
Rhea Seehorn: +1750
Vera Farmiga: +1750
Lori Petty: +1750
Samira Wiley (Orange is the New Black): +1750
Gillian Anderson: +1750
Ann Dowd: +1750
Jean Smart: +1750
Alfre Woodard: +1750
Cush Jumbo: +1750
Regina King: +1750
Cloris Leachman: +2150
Elizabeth Marvel: +2150
Molly Parker: +2150
Carly Chaikin: +3750
Rose Leslie: +3750
Maggie Siff: +3750
Malin Akerman: +3750
Michelle Forbes: +3750
Portia Doubleday: +3750
Amy Brenneman: +3750
Abigail Spencer: +3750
Neve Campbell: +3750
Amirah Vann: +3750
Sarah Steele: +3750
TO BE NOMINATED FOR OUTSTANDING DRAMA SUPPORTING ACTOR
John Lithgow: +250
Jonathan Banks: +250
Jon Voight: +450
Ed Harris: +450
Michael Kelly: +550
Jeffrey Wright: +750
Bryan Cranston: +750
David Harbour: +750
Michael McKean: +900
Jared Harris: +1500
Ron Cephas Jones: +1500
William Hurt: +1750
Ian McShane: +1750
Jeffrey Dean Morgan: +1750
Christian Slater: +1750
Justin Hartley: +1750
Mandy Patinkin: +1750
James Marsden: +1750
Matthew Modine: +1950
Frank Langella: +1750
Jonathan Price: +1750
F. Murray Abraham: +3500
Joshua Jackson: +3750
Christopher Eccleston: +3750
Rufus Sewell: +3750
Richard Jenkins: +3750
Pedro Pascal: +3750
Rupert Friend: +3750
Rhys Ifans: +3750
Jimmy Smits:+3750
Christopher Meloni: +3750
Clayne Crawford: +3750